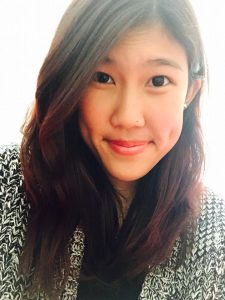 Have you met our new Team member Jillian, yet?! You can learn more about Jillian below… #gettingtoknowyou
Jillian Chow is the Account Manager of the team! She is in charge of managing all accounts, posting contents on social media, analyzing data, and preparing marketing sales reports.
She is a food lover in general, but one specific food she cannot resist would be Banana Leaf Rice – an authentic Malaysian dish served on a banana leaf with rice, vegetables, meat and topped with curry.
Throughout her years here in the States, she has traveled to 14 states including Colorado, Florida, Chicago, Minnesota, California, New York, Kansas, Kentucky, South Dakota, South Carolina, Georgia, Tennessee, Iowa and not forgetting, Nebraska!
Jillian was born and raised in a country called Malaysia. Her family is Malaysians with a Chinese and Thai descent. The Chows are travelers for sure! As a family, they have visited almost 10 different countries thus far. They are also very adventurous as they enjoy doing things like hiking, jungle trekking, and going to the beach as a family activity.
When it comes to movies, "Now You See Me" is definitely one she would re-watch over and over again just because she is amazed by the intelligence level in the movie and the magic tricks they do are absolutely mind-blowing, as she describes.
Also, she does have a furry family member at home in Malaysia. A small toy-poodle mix! Let's just say that when the storm comes, Curlie is there to calm it, as she brightens up the mood every single time.
Something that most people don't know about her is that although she loves doing extraordinary activities such as skydiving and extreme roller coaster rides, she is indeed terrified of heights!