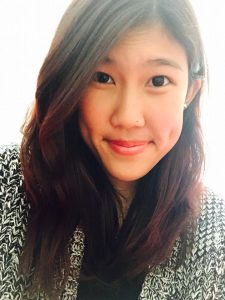 Have you met our new Team member Jillian, yet?! You can learn more abut Jillian below… #gettingtoknowyou
Name:
Jillian Chow
Role at GenR8:
I am an account manager/social media coordinator. I am in charge of social media postings, newsletter developments, AdWords management, and analyzing data on Google Analytics.
Favorite Food:
I am a food lover in general, but if I were to choose a specific food, it would be Banana Leaf Rice – an authentic Malaysian dish served on a banana leaf with rice, vegetables, meat and topped with curry!
How many states have I visited in the States?
During my 3 years here in the States, I have travelled to 14 states including: Colorado, Florida, Chicago, Minnesota, California, New York, Kansas, Kentucky, South Dakota, South Carolina, Georgia, Tennessee, Iowa and not forgetting, Nebraska!
My family:
I was born and raised in a country called Malaysia. My family are Malaysians with Chinese and Thai descent. We are pretty family oriented. The Chows are travelers for sure! As a family, we have visited almost 10 different countries so far. We are also very adventurous as we love doing things like hiking, jungle trekking, and going to the beach as a family activity.
Favorite Movie:
"Now You See Me" all the way! Just because I am amazed by the intelligence level in the movie and the magic tricks they do are super mind-blowing!
Favorite Book:
Honestly, reading was not my forte growing up. However, I did enjoy reading romantic novels, especially The Notebook by Nicholas Sparks.
Do you have any pets?
Yes, I do! I do have a furry family member at home in Malaysia. A small toy-poodle mix! If you have a bad day, Curlie is the one to go to because she brightens up the mood every single time! Oh, I miss her already!
What's something that most people don't know about you?
Something that most people don't know about me is that although I love doing extraordinary activities such as skydiving and extreme roller coaster rides, I am terrified of heights!