Meet Chelsie! GenR8's new marketing intern…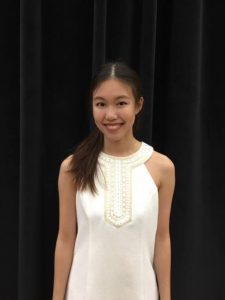 Name: Chelsie Chow
Major: Advertising & Public Relations
Where are you from? I'm from Kuala Lumpur, Malaysia.
What's your favorite restaurant in Lincoln? House of Hunan, if you love spicy, that is the place to go. They have some spicy and good chilly paste that goes with anything.
If you could travel anywhere, where would you go? This is a tough question because there are so many places on my travel list right now. Next on the list would be Europe (Tour around Paris, UK, Rome)
What do you do at GenR8? I'm an intern/ marketing assistant and basically helping out with everything. I am in charge of website content editing, digital analytics reporting, some graphic designing, social media content, adwords management, and some strategy creation.
What do you like to do in your spare time? During my spare time, I like to write or play music. If I am feeling extra lazy, I would be binge watching on Netflix.