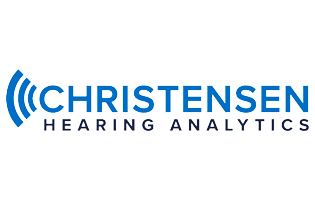 Christensen Hearing Analytics of Lincoln, Nebraska partnered with GenR8 Marketing to create and implement a comprehensive digital marketing plan. Christensen Hearing Analytics' marketing plan included a newly designed website, branding, and lead generation system including monthly email marketing, social media posting, video and print media.
Christensen Hearing Analytics is a leading comprehensive audiology practice who is on the cutting edge of hearing aid technology. To learn more about Christensen Hearing Analytics or Roy Christensen, and his team, please visit their website at: https://christensenhearing.us/.
If you need comprehensive digital marketing for your business or organization, please contact the GenR8 team today!
"I work with the people at GenR8 at my job. They are the BEST decision we have made in a long time! Not only have they improved our website, but overall marketing for our business. Very professional, kind, knowledgeable, and able to explain new technology and social media in ways that no one else has! AND, their office is in Lincoln, Nebraska! I love working with their entire global team!"

- Roy Christensen, Christensen Hearing Analytics