We thought we'd take some time today to address some common questions and issues that arise with Facebook business accounts. Here are the top three – straight from the developers and customer service at Facebook!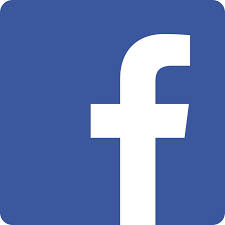 1) How Do I Claim A Facebook Page That Already Exists For Your Business
A Facebook Page may exist for your business even if you or someone else from your business didn't create it. This happens for a variety of reasons. For example, when someone checks into a place that doesn't already have a Page, a new Page is created to represent the location.
If you're the official representative of an organization, business, celebrity or brand and someone else has created a Page for it, you can report the Page. If no one is managing the Page, you can request to claim it. From the Page you want to claim:
Allow up to one week for your request to be reviewed. If your request is accepted, you'll become an admin of the Page.
Once you've claimed your Page, you may be able to merge it with any duplicate Pages that you have. The Pages must represent the same thing and have similar names to be eligible for merging. If the Pages have physical locations, make sure the addresses are the same.
2) How Do I Merge Two Pages For The Same Business
If you're a manager-level admin of both Pages, you may be able to merge them. This option is only available for Pages that represent the same thing and have similar names.
To merge your Pages:
The people who like your Pages and check-ins will be combined, but all other content such as posts, photos and the username will be permanently deleted from the Page you merge. Content on the Page you want to keep will remain unchanged, except for the addition of people who like your Page and check-ins that were merged from the other Page. The Page you don't want to keep will be removed from Facebook, and you won't be able to unmerge it.
Note: If you don't see the option to merge your Pages, it means that your Pages can't be merged at this time.
3) How Do I Add Or Make Someone An Admin To A Facebook Page?
To add an admin to your Page, you have to be a manager-level admin. To add an admin:
The new admin can accept or reject the admin invite by going to facebook.com/pages and clicking Invites at the top. Depending on their settings, they may also receive a notification or an email.