Need to fine tune your digital marketing skills and learn how to better use your website and social media for marketing?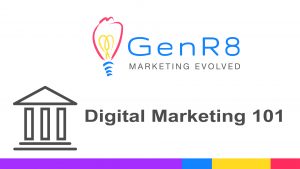 Come join us for a FREE workshop on Digital Marketing with GenR8 Marketing! We'll talk about the in's and out's of websites, social media, online advertising, email marketing and more. Learn more about available tools, how to use them and if they makes sense for your business.
Plus the Bizco Audio Visual team will be on hand to show you the latest in fully-integrated, easy-to-use presentation, digital signage and video conferencing systems.
Upcoming presentation date:
Wednesday, June 14, 2017
11:45 a.m. – 1:00 p.m. – Lunch Provided
New Cornhusker Bank Center – 8310 O St.
Seminar is FREE to the public. Tour Lincoln's New Premier Bank Center!
Registration is required. Reserve your seat today!
Limited seating to the first 75 registrants.
Call or email Nicole Benischek by June 9th. 402-434-8078
nicole.benischek@cornhuskerbank.com