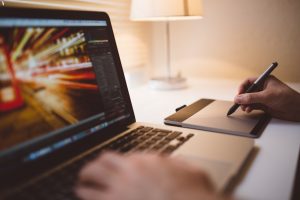 So, you finally found the PERFECT image for your website, blog, or social media post, (thanks to our blog post) but now you're not sure how to edit it? Don't worry, there are lot's of options out there!
At GenR8 we tend to use Adobe products for our editing needs. This means relying heavily on Photoshop. However, not every one can get their hands on it or knows how to use it (though you can get it for free here). Luckily, there are lot's of alternatives out there:
Adobe Photoshop Express (browser based)
Pixlr (browser based)
Vsco (app)
Mextures (app)
These are just a few! There are so many out there, feel free to search for a photo editor yourself to find the perfect one to meet your needs!