Lincoln & Omaha, Nebraska – GenR8 Marketing, a leading web development agency specializing in digital marketing, is proud to announce the successful launch of a new website for The Corky Canvas, a renowned Wine & Paint Event Center. This exciting project aims to provide an enhanced online experience for visitors, while effectively showcasing The Corky Canvas' unique brand personality and commitment to excellence.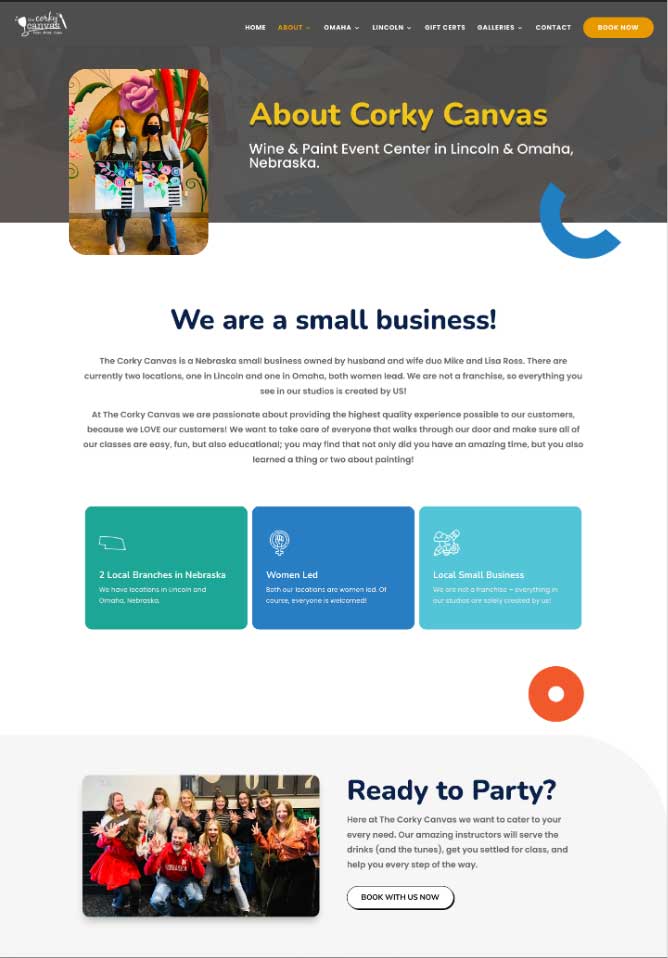 At The Corky Canvas, their passion lies in delivering the highest quality wine and paint experience to their valued customers. With a deep-rooted love for their patrons, The Corky Canvas prides itself on offering classes that are not only easy and fun but also educational. It's an opportunity for attendees to have an amazing time while learning a thing or two about painting.
Collaborating with The Corky Canvas was an enjoyable venture for GenR8 Marketing. Their expertise in creating compliant websites that align with Google's standards perfectly complemented The Corky Canvas' vision. The objective was clear: design and develop a new website that captures the essence of their creative and artsy brand personality, attracting new users and converting them into leads.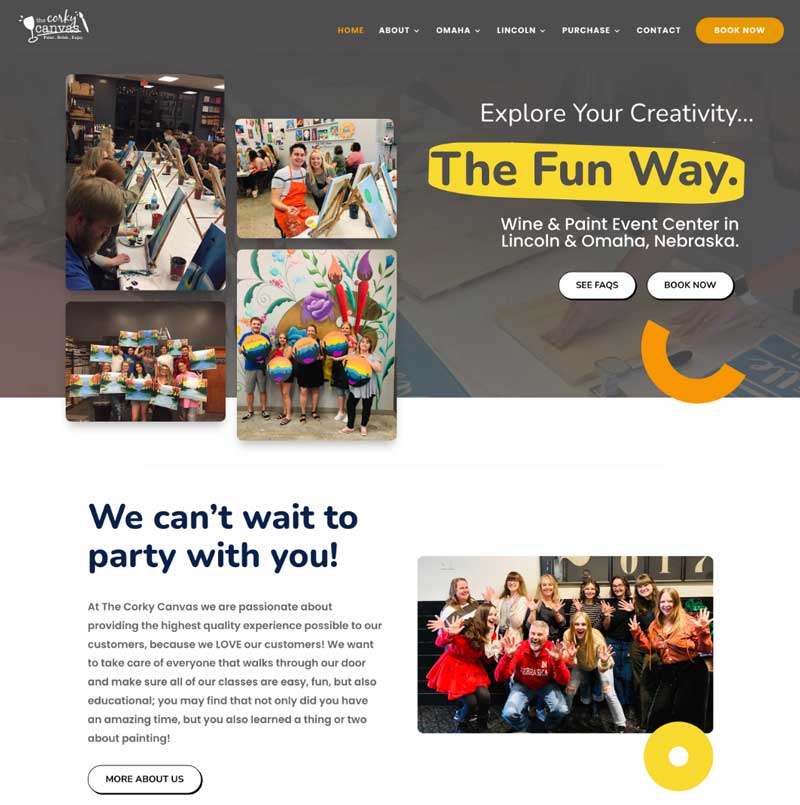 The newly launched website is a testament to GenR8 Marketing's commitment to excellence in web development. With a sleek and modern design, the site showcases The Corky Canvas' vibrant atmosphere, blending artistry and wine tasting in an enticing manner. From the moment visitors enter the site, they are greeted with an intuitive interface that effortlessly guides them through the various offerings and class schedules.
One of the key highlights of the website is its seamless integration with Google's requirements, ensuring optimal visibility in search engine results. Leveraging GenR8 Marketing's expertise in digital marketing, the site incorporates strategic elements to attract organic traffic and enhance online visibility, ultimately driving more visitors to The Corky Canvas' doors.
The launch of the new website marks a significant milestone in The Corky Canvas' digital journey. As they continue to offer unforgettable experiences to their customers, this dynamic online platform will serve as a gateway for enthusiasts seeking an extraordinary blend of art and wine.