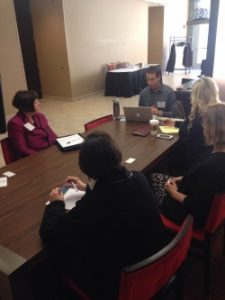 On November 19th, 2015 Jason hosted a roundtable discussion as part of an NSAE presentation. He touched on many subjects, from websites to digital marketing. One thing quickly became clear: when it comes to websites, it's easy to get a little confused. So, straight from Jason himself, here are your WebSite Best Practices:
You're not a web developer, so use a content management system. This prevents you from having to hire someone to make changes for you in the future.
"The Fold" is a thing of the past. With the rise of mobile and tablet use, scrolling has become the norm.
When you're looking at your Analytics (and you SHOULD be looking at them) pay attention to the Bounce Rate and Time people spend on your site. If your bounce rate is unusually high (over 50%) and time spend is low (under 2 minutes) you may want to rethink the look, ease of use, and content you have on your website.
Trying to get more traffic to your website? Try editorialized content, like a blog. These make great Facebook Posts, as well as keep the Google Monster happy.
SPEAKING of the Google Monster, SEO, at least when it comes to keywords, is a thing of the past. Personalized content is IN. Google doesn't look for keywords anymore, it's looking for key paragraphs. Keep it fresh, and keep it you, plagiarized content WILL NOT go over well.
Wondering what people look at the most on your website? The trend is people. Go on and show off your employees, Our Team pages tend to be the most popular.
There you have it, Jason's top tips for Websites. Want to hear more? Just give us a call! 🙂